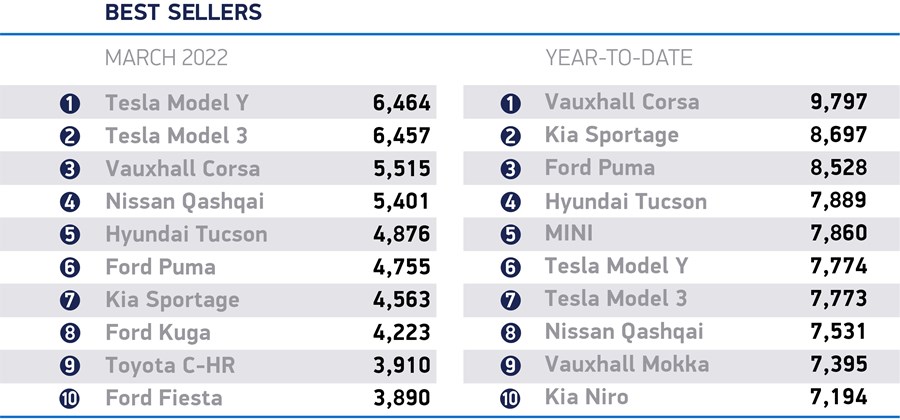 UK New Car Registrations March 2022 and YTD figures
Thanks to the research and hard work from SMMT (Society of Motor Manufacturers and Traders), we're able to see the official position of UK new car registrations March 2022 and YTD figures.
Once again, we're seeing a massive growth in electric cars with Tesla leading the way for March 2022 registrations.  Interestingly the 2 Tesla models are nearly split 50/50, between SUV and Saloon.
Another strong performance from Vauxhall with the Corsa puts them firmly in the lead for the full 1st Quarter of 2022.
With the Kia Sportage being 7th for March and 2nd overall for Quarter 1 new car registrations explains why we've seen lead times increase on the Kia Sportage with the level of support on a Kia Sportage lease decrease.
When February 2022 figures were published we could see that Ford was 13.28% year on year, but this March 2022 shows that Ford have 3 cars in the top 10 with a combined registration figure of 12,868 for March alone, so it'll be interesting to see where that puts them in terms of year to date.
Despite the improvement with some Car manufacturer lead times, new car registrations were the lowest March on record since before the 2 registrations months per year came into play.  A total of 243,479 new cars were registered in March 2022, which is another disappointing decrease of 14.3% when compared to March 2021.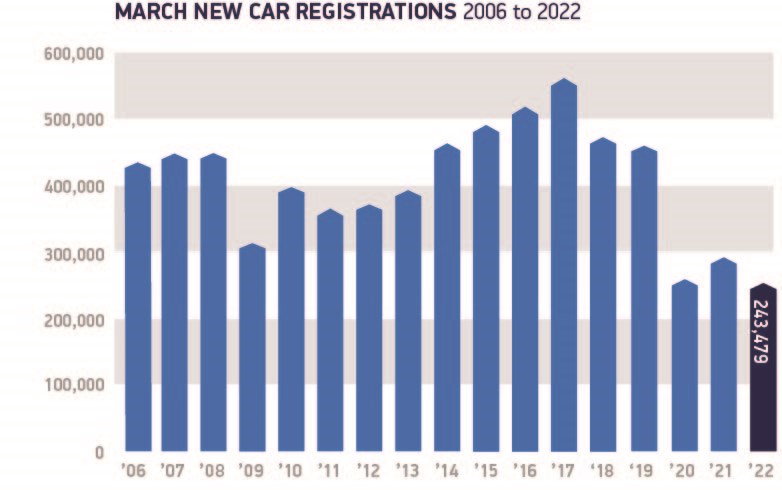 March 2006 to 2022 New Car Registrations
Once again, credit to the source SMMT for the data, as you can clearly see in the graph whilst 2021 did show signs of recovery with 283,964 registrations after the massive nose dive in 2020, we've plummeted further this March 2022 than the level we reached in March 2020.  It's possible that as March 2020 was at the very beginning of the pandemic when chip shortages weren't an issue.
We know that the war is also having an impact on supply, particularly Electric cars with factories in Ukraine having to close who build the wiring harnesses for lots of European electric cars.
Still it's not all doom and gloom, because when you combine the registrations to date in 2022 against those new car registrations in 2021 the market is only 1.9% down.  
During January to March 2021 there were 425,525 new cars registered.  From January 2022 to March 2022 there have been 417,560 new cars registered.
This probably highlights the fact that the industry was on the road to recovery until it encountered further disruption from the invasion of Ukraine.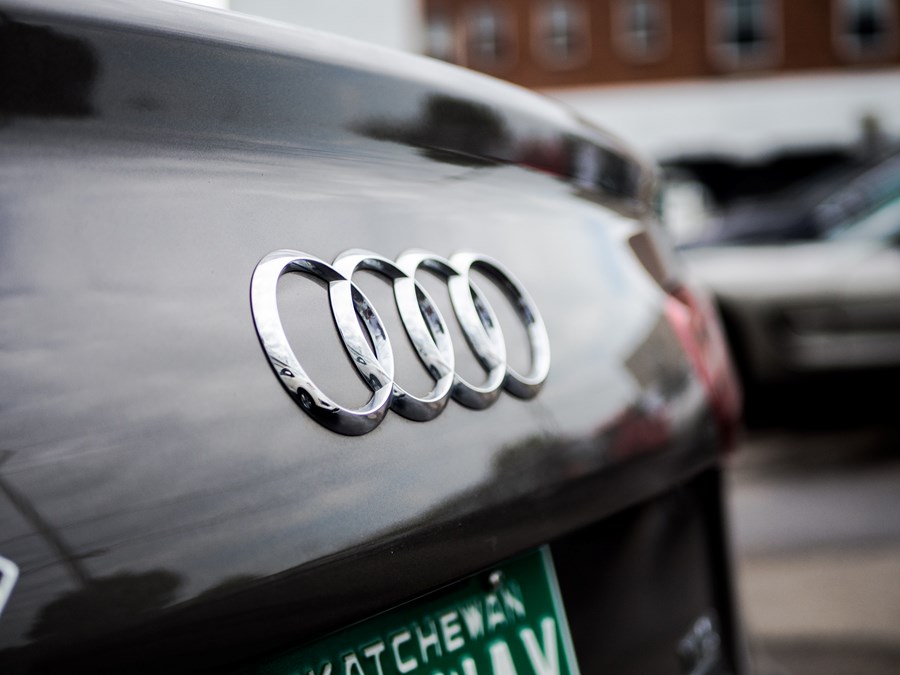 VAG Group Strategy Including Car Lease Deals
It's been widely publicized the issues that VAG group have encountered due to supply issues from semi conductor chips to wiring harnesses and sunken ships across their brands.
Their brands include VW, VW commercial, Cupra, Audi, Skoda, Seat, Lamborghini, Bentley, Ducati and Porsche.
At the end of March they communicated that their supply partner in Ukraine to Skoda had decided to restart production of the wiring harnesses.  As the violence escalates there, we do wonder how long it can continue. 
VAG Group strategy including car lease deals, were communicated on 1st April 2022 when we saw the new quarter finance rates released.  They plan to focus their attention to cars that can be built and have released targeted campaigns to support this strategy.  New lease car rates are being uploaded to our site as I type and this includes heavily discounted Audi A6 lease deals, Skoda Karoq lease deals, Cupra Formentor lease deals, VW Golf R lease deals and Seat Leon lease deals.
With none of the VAG group appearing in the top 10 registered cars of 2022, with their latest strategy and additional support announced we suspect that come Quarter 2 that their position will be a lot different.