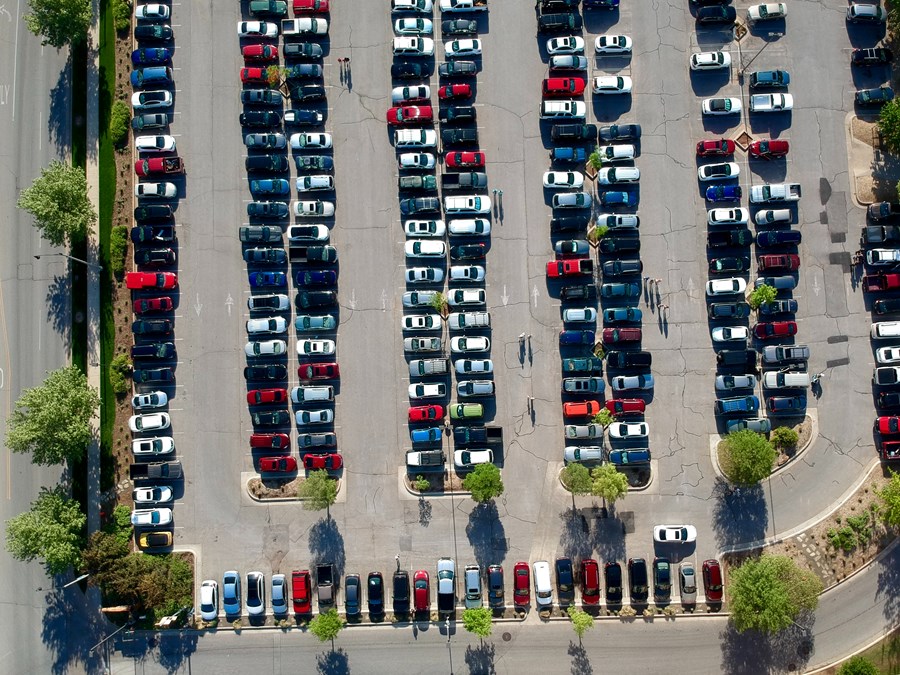 New Car Registrations February 2022
You've got to love flicking through the latest SMMT (Society of Motor Manufacturing and Traders) each month as soon as they're collated.  It gives you a great insight or how the market is trading.
So as an initial overview we saw a total of 58,994 UK new car registrations in February, which is a massive 15% increase on the same period last year.  Now that's unsurprising, cause if we cast our memory back to February 2021 we'll remember that all too familiar atmosphere of lock down.  We were back to essential shops only, so most people were back working from home.
Fleet and Business Registrations
Now in terms of the origin of registrations, we're starting to see a shift in market share, with the largest increase coming from private consumer registrations but Fleet and business car registrations, are up, so will they manage to overtake the year to date market share figures by the end of the quarter?  We'll have to watch this space.  In February Private registrations accounted for 27,784 up 30% from the same period last year.  Fleet registrations were at 29,891 which was only a 2% increase on the same period last year.  Fleet registrations refer to larger businesses and leasing company sales, which is the sector our UK Car leasing deals are registered through.  Finally business registrations (small business sector) showed a massive increase of 110.7% year on year with 1,319 registrations.
February 2022 New Car by Brand
So how are the registrations split by Manufacturers?  Without listing them all, I've selected the more popular vehicles and the ones that stood out to me for the February 2022 new car by brand registrations.
Audi 3,310, whilst this figure gives Audi a respectable 5.61% on the market share I suspect that the brand will be disappointed with this result, given that it's 10.9% down from the same period last year.  view our wide selection of Audi car lease deals
BMW 4,583, with 7.77% of the market share they're also up a massive 16.35% year on year, let's see if BMW lease deals continue to soar in March 2022; kudos so far.
Citroen 1,726, with 2.93% of the market share, they'll be ecstatic with this as it's a massive increase of 57.05% from February 2021.  You can view all of our Citroen leasing deals
Cupra 226, with a modest 0.38% of the market share, given that the brand has just come under it's own banner they will be elated with the figures, given it's a huge 189.74% increase from February 2022.  Cupra lease deals are on the increase as this brand starts to build a strong reputation.
Ford 4,448, with 7.54% market share, but down 13.28% from the same period last year, but this still gives them the largest market share year to date with 10% when combined with January's figures.  Ford will no doubt be looking over their shoulder in March to view other competitor registrations.  With great Ford leasing deals, they'll be hoping to hold onto the win.
Honda 1,618, with 2.74% market share and a massive increase of 226.87% from February last year, does this mean that Honda's supply issue is rectified?  Does this mean that we'll start to see Honda Contract hire re-offered to personal car leasing customer?  View all Honda lease deals to check out their great deals.
Hyundai 3,116 hold a respectable 5.28% market share, which means that they're outperformed the same period last year by 147.69%, browsing through the Hyundai lease deals, I suspect that their SUV models played a huge part in this.
Kia 3,795, take 6.43% of the market, now as we know Kia performed exceptionally well with the Sportage last month, so I expect to see this model again in February.  With great Kia leasing deals across the board, I'm not surprised that 32.09% up from the same period in 2021.
Land Rover 902, with 1.53%, they'll be disappointed as this means that they're 50.90% down from last year, it's very apparent that Land Rover are still suffering with part issues as some of their lead times are 12 months, but we do have some Land Rover lease deals with shorter more respectable lead times.
Lexus 300, whilst only making up 0.51% of the market this month, it's still 56.25% greater than last year, view all Lexus lease deals.
Mazda 1,205 with a 2.04% of the market, this takes them 142.94% up from February 2021.  You can view all Mazda lease deals which shows all models.
Mercedes 3,476, now whilst 5.89% of the market share is a very respectable figure, it is 8.21% down from last year, which means that Mercedes will be watching how Audi and BMW continue to perform as they won't allow for the gap to become too great.  We've a great selection of Mercedes lease deals across the board.
MG 911, with a 1.54% market share, this takes them 9.63% up from February 2021.
Mini 2,539 with 4.30% of the market and taking them to a massive increase of 63.07% up from the same period last year, an outstanding performance from Mini, take a look at all our Mini lease deals.
Nissan 1,468 gives them 2.49% market share, but disappointingly this means that they are down 35.47% from last year.  Once does tend to wonder if this is partly down to a batch of vehicles that were registered in December 2021, which are still being sold through the Nissan car leasing route.
Peugeot 2,698 with a 4.57% market share giving them a respectable increase of 38.36% year on year, the brand will be happy with that.  View a full comprehensive list of all Peugeot car leasing deals.
Polestar 331, whilst only 0.56% of the market, this gives Polestar a massive increase year on year of 26.82%.  As an ethical brand promoting electric cars on lease and other channels, we expect to see this figure increase month on month.  Get ahead of the game and be among the few that have already taken the leap of faith into electrically charged motors with a Polestar lease car
Porsche 377 sitting at the very top of the prestige banner, giving 0.64% market share, this luxury car brand have increased their February year on year figures by an impressive 95.34%.  Porsche lease deals are highly desirable and an affordable way to drive such a prestigious motor.
Renault 951 with 1.61% market share gives Renault a commendable 36.25% increase from February 2021.  With new car launches such as the Arkana they'll be hoping to keep up momentum, you can view the full Renault car leasing deals.
Seat 882 with 1.50% market share, no doubt VAG group will be disappointed with this result as it's 42.13% less than the same period in 2021.  With Seat UK acknowledging their car production delays directly on their website and with the additional concerns over further disruption caused by the situation in Ukraine, we suspect that these low registrations with Seat could continue for sometime.  There are some models that are coming through sooner, you can view these Seat leasing deals and take note of the lead time of each.
Skoda 1,892, giving 3.21% market share and down 15.65% on the same period last year.  It appears that all of the VAG group of car manufacturers are reporting reductions due to the continual issues with parts components.  With 2 major parts factories forced closed in Ukraine, VAG group are undoubtedly concerned over the rest of 2022 production as they choose to halt production and sales in Russia.  We do have a small selection of Skoda lease cars available for delivery in the coming weeks to beat the long lead times. 
Suzuki 771 giving 1.31% of the market, a massive increase from February 2021 of 50.88%, you can view a wide selection of Suzuki lease deals across the range.
Toyota 3,675 with an amazing 6.23% of the market taking them up by 55.85%, impressive right?!  View a wide selection of Toyota lease deals arranged through us.
Vauxhall 4,467, a massive 7.57% market share and 32.99% up from the same period last year, we've some great Vauxhall lease deals to compliment their impressive figures so far.
Volkswagen 3,283, whilst still a respectable 5.56% of the market share, VW are still suffering from delays and unsurprisingly report a 33.70% reduction in new car registrations year on year.  We do have some pipeline Tiguans and Golfs in stock, view a full list of VW leasing deals to secure your VW sooner.
Volvo 1,513 with a 2.56% market share, this puts Volvo down year on year by 15.38%.  View all Volvo car leasing deals to secure your next new car lease.
Now what was surprising was that zero new car registrations were recorded for Mitsubishi. 
Top 10 Best Performing New Car Models
The top 10 best performing new car models of February 2022 looked like this in the correct order.
What I notice straightaway from this data is that even though BMW and Toyota both walked away with a huge market share in February, non of their individual models made the top 10.  This highlights that these 2 manufacturers mustn't be experiencing the delays like some manufactures whereby they've increased production and supply on models that they can build.  
We offer all makes and models on car leasing, use the filters on the site to narrow your search and check out our lease deals with no deposit.
If you want to browse the full list of new car registrations, the data can be found here