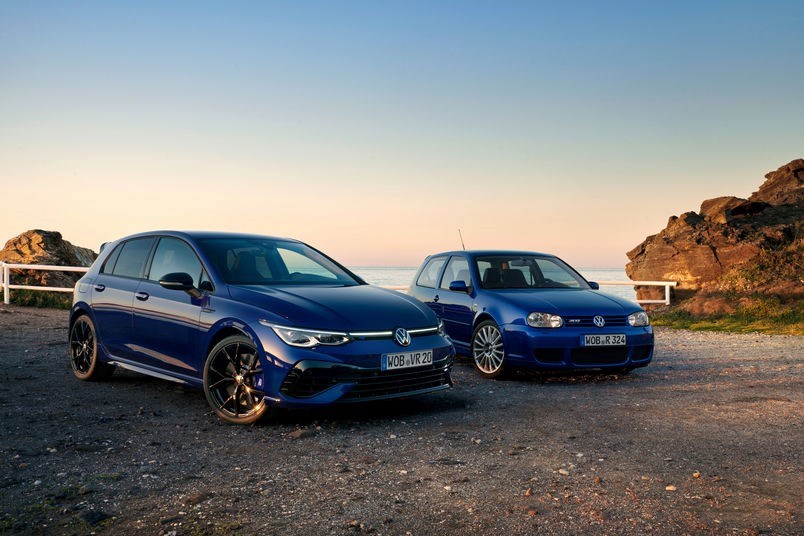 VW Golf R 20 Years Anniversary Limited Edition
Described as a future collectors item, VW announced that it is building a 20 Years anniversary Limited Edition Golf R, which is now available to order in Germany with prices starting from 59,995 euros.
The Golf R anniversary edition is set to captivate with exclusive features and additional performance.  The Golf R already had an impressive PS output, however the anniversary model will superseed that by a further 13PS offering outstanding power of 333PS.
It will house distinctive acoustics and have a highly decorated interior finish of genuine carbon.
Its set to be produced for 12 months, so will become a genuine collectors item, highly desired by performance, Golf R and VW enthusiasts.
The Golf R has an outstanding fan base and often surpasses expectations with clever design, innovation and its eagerness for the track.
The anniversary edition boasts an impressive 0-100km/hr in 4.6 seconds, in fact with its super powerful performance Volkswagen have electronically limited its speed to 250km/hr.
The anniversary model will feature the R Performance package as standard featuring the desirable 19" Estoril alloy wheels.
The vehicle key cap will feature a distinctive blue R logo which will highlight that the key belongs to a very special model.
The Golf R anniversary model is being built in the Wolfsburg factory and will reach Dealerships in the rest of the European market and North American from mid to late 2022.
Any customer interested in the Golf R anniversary model are prompted to register their interest ASAP as production for this model will be extremely limited. 
Keep checking our website for further information, VW Golf R anniversary car lease prices will be published as soon as the model has been loaded to Cap data.