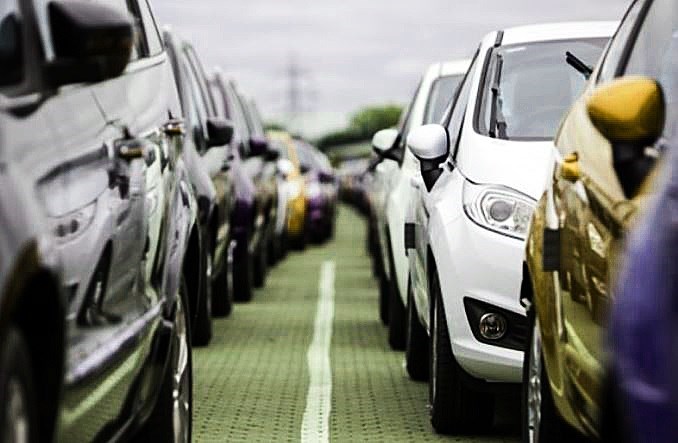 Car in Trade
With top prices being offered, now is the perfect time to put your car in trade and take out a personal lease car.
Despite reports from the Auto Trader 3 months ago, indicating that the boom with Used Cars had begun to plateau; according to the Sun, some Dealers are offering way over the odds to buy back cars that they sold to the customers, in a bid to meet the demand of the used car market.  As New car supply continues to struggle amid delays caused by the lack of semiconductor chips, Dealers are turning their attention to the Used Car market which is surging.  They report that they're in a position where they have more customers than stock, with customers willing to pay over list price for a vehicle to have it immediately.  With this in mind, Dealers have started to contact existing customers to try and buy their cars back.  According to the AA the most popular cars are the Ford Fiesta, Ford Focus, and VW Polo, which have seen their used car value rocket by up to 43% since 2019. But make sure while getting into used cars, experts highly recommend checking the vehicle's history online using its vehicle registration mark.  Experts have indicated that the market has grown more in the last 6 months than they'd expect to see in 5 years.  With the average used car costing £3,400 more than it would have in May 2021.  According to This is Money, most of the growth has been found in the MPV family 7seat sized vehicles, popular amongst larger families.  I bought my son a used Ford Fiesta in May 2021 to learn to drive in and looking now at the used car prices, I'm so glad that I did.  But what do the expects predict for the future?  According to Car Dealer Magazine, experts predict that 2022 will continue to be a strong year for Used Cars and as new car supply starts to improve towards the end of 2022, we will see a small decline in Used car trade value, but only by around 3% and not until later in 2022. 
Personal Car Leasing
We can offer you a price to put your car in trade with us.  It doesn't matter where you're based as we can arrange to collect the vehicle from you if a price is agreed to buy it; leaving you free to arrange a personal car leasing agreement for your next car.
If your thinking about trading in your current vehicle please complete the below and we maybe able to offer a bid