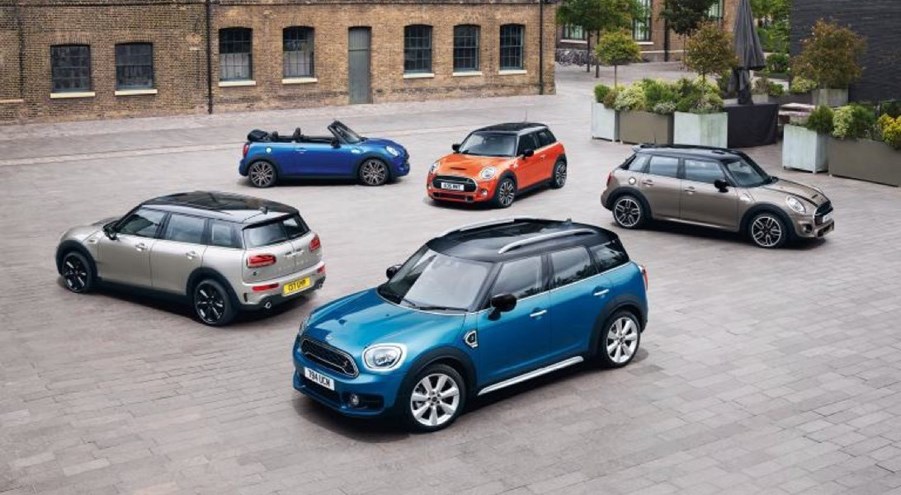 Cable Harness are essential on individualization each model. The Majority of the necessary cable harnesses for MINI production are being created in the western part of Ukraine.
In order to enhance supply and provide further stability MINI have now secured additional production sites to produce the cable harnesses in addition to the current production in Ukraine. To enhance production at the new sites and reduce the complexity of the cable harnesses MINI GB have had to make the following changes to the MINI Range across the world. 
From July Production and for the foreseeable future MINI will simplify the MINI Range with the following changes:
* Any options that are not wiring harness dependent will be unaffected and can be continued to ordered, this includes Exterior Colour & Trim, Contrast Roof, Wheel Styles, Upholsteries, Interior Surfaces and non Electrical Options such as roof rails, Darkened Rear Glass & Warning Triangle.
* The following derivatives are no longer offered for the foreseeable future
  - All MINI One Models
  - All Sport Models
  - MINI Electric Level 1
  - Manual Transmission
  - All4 Variants
  - Untold Edition Models
  - Shadow Edition Models
MINI GB will now offer fixed Spec Packages as below:
(MINI Electric Level 2 & 3 will not have any changes to there current standard specifications)
* Premium Package which will be standard on all models, this contains:
 - Comfort Package
 - Automatic Transmission
 - Driving Models
 - Folding/Dimming mirrors (Hatch and Convertible models only)
 - Front ISOFIX (Countryman & Clubman models only) 
 - MINI Navigation Pack (JCW Clubman only) & Heated Front Windscreen (JCW Countryman only)
Premium Plus Package (Cost option) will Contain the following
 - Comfort Plus Package
 - Navigation Package
 - Panoramic Rood (Excl Convertible models)
 - Harmon Kardon
 - Wireless Charging (Hatch and Convertible models only)
 - Navigation Plus Package & driving Assistant Pack (JCW Clubman Only)
 - Heated Front Screen / Navigation Plus Package / Driving Assistant Pack (JCW Countryman Only)
All MINI Models affected by the changes will have new prices and any existing orders will need to be re-quoted, MINI GB are hoping all funding systems will be updated by mid-May. As a business we will be going though all orders and contacting you direct to advise of any orders affected and raising new quotes once the funding systems are updated in May.