Driving licences and international driving permits
You need to carry your UK driving licence with you.
You do not need an international driving permit (IDP) to visit and drive in the EU, Switzerland, Iceland or Liechtenstein.
You might need an IDP to drive in some EU countries and Norway if you have:
a paper driving licence
a licence that was issued in Gibraltar, Guernsey, Jersey or the Isle of Man
Check if you need an IDP.
You will not need an IDP to drive when visiting Ireland if you have a UK driving licence.
You can get an IDP over the counter at the Post Office.
An IDP costs £5.50 and drivers must:
be a resident of Great Britain or Northern Ireland
have a full UK driving licence
be 18 or over
Driving licence exchange
If you live and drive in an EU country, Iceland, Liechtenstein, Norway or Switzerland, you need to exchange your driving licence for a local one.
Check the deadlines and rules for licence exchange in the country you live in.
Insurance for your vehicle, caravan or trailer
A 'green card' is proof of motor insurance cover when driving abroad.
Carry a green card for the vehicle you're driving in the EU (including Ireland), Iceland, Liechtenstein, Norway, Switzerland, Serbia or Andorra.
You will need to carry multiple green cards if:
you have fleet or multi-car insurance – you'll need a green card for each vehicle
your vehicle is towing a trailer or caravan – you'll need one for the towing vehicle and one for the trailer or caravan (you need separate trailer insurance in some countries)
you have 2 policies covering the duration of your trip. For example, if you renew your policy during the journey
You must carry a physical copy of your green card when driving abroad. Electronic versions of green cards are not acceptable.
If you need a physical copy of your green cards, contact your vehicle insurance provider at least 6 weeks before you travel. Or, you can now print green cards yourself. They no longer need to be printed on green paper.
You will need to show green cards if you are involved in an accident. You may need to show green cards at police checks and at the border when entering the EU/EEA or moving between EU/EEA countries. This will depend on the border authorities of each country.
More about vehicle insurance.
Vehicle registration documents
If you're taking your vehicle to the EU for less than 12 months, carry one of the following documents:
your vehicle log book (V5C), if you have one
a VE103 to show you're allowed to use your hired or leased vehicle abroad
GB stickers and number plates
You do not need a GB sticker if your number plate includes the GB identifier on its own or with the Union flag.
You do not need to display a GB sticker to drive in Ireland.
You must display a GB sticker clearly on the rear of your vehicle if your number plate has any of the following:
a Euro symbol
a national flag of England, Scotland or Wales
numbers and letters only – no flag or identifier
If you're in Spain, Cyprus or Malta, you must display a GB sticker no matter what is on your number plate.
For more information please visit https://www.gov.uk/guidance/driving-in-the-eu#history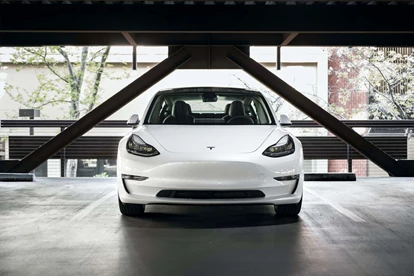 For Fore information
Contact us