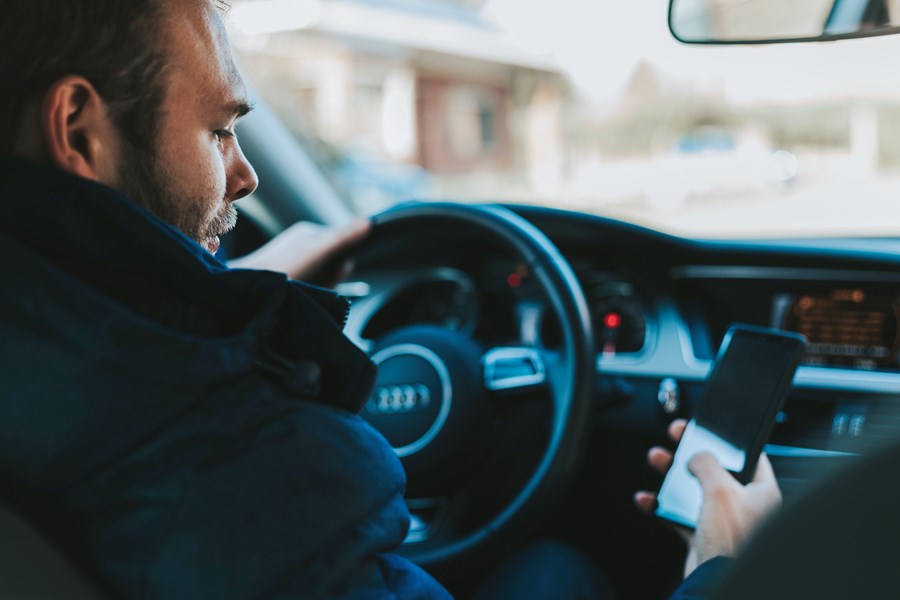 It's illegal to use your mobile phone whilst driving your car
All drivers should already be aware that it's illegal to drive your car whilst using your mobile phone, so why has the law changed today?
Well, as technology moves forward it's important that the law changes with it, to ensure safety for all road users including pedestrians.  There was a loophole in the law that meant that dangerous drivers exploited this to escape repercussions and get away with their dangerous acts.  The law states that you cannot use a hand-held device that receives data, which includes an i-pod and i-pad/tablet. 
Many driver may be aware that it's illegal to use their phone to text or answer a call, but did they know that it's still illegal to answer a call or change the playlist of music whilst stopped at a red traffic light with the engine switched off in a start/stop compliant vehicle?
Make sure that you're not caught out and are familiar with the law.
It's illegal to text, use your camera to video or photograph, play games, watch moves, scroll the internet, change the playlist whilst the car is in motion and not parked safely.
This means that even if you're stationary in traffic, stopped at a junction or traffic lights, it is still illegal to use any hand-held device that can send or receive data.  Even if the device is placed in airplane mode or off-line, you still cannot touch the device.
This applies to any front seat passenger that is supervising a learner driver too.  Any driver with a full UK driving licence, held for more than 2 years supervising a learner provisional driver is treated exactly the same way as the driver of the vehicle.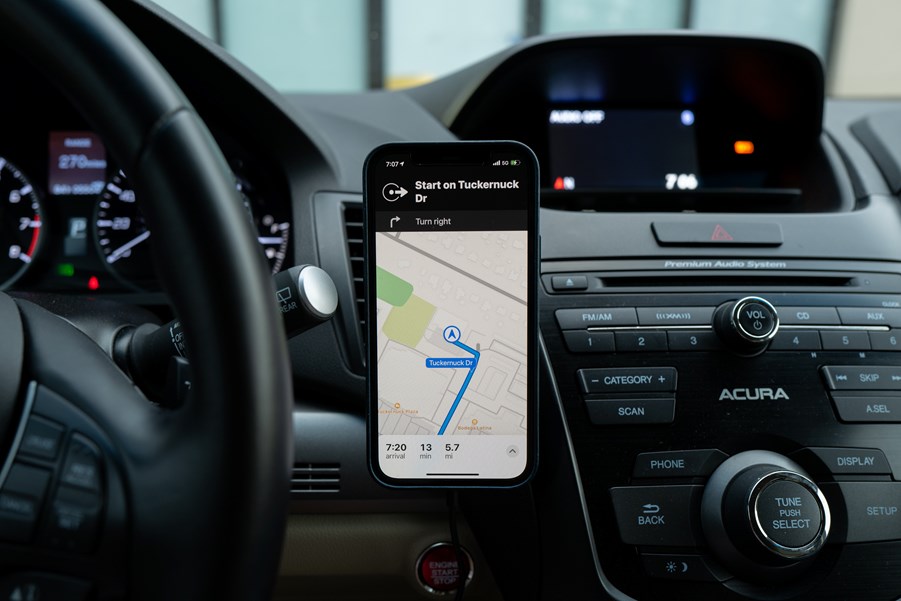 Using a Mobile Phone Safely Whilst Driving
Many drivers don't have satellite navigation installed in their car so use their mobile phones to navigate to destination.  You are still permitted to do so, so long as the phone is attached safely to the car, is not in your hand and does not block your view out of the windscreen.
The same applies if you stream music to your device.
You can answer/make calls so long as it's via a Bluetooth system using a headset or system already installed in the vehicle like a sat nav. 
You can not take a call on your mobile phone, hands free on loudspeaker.
Thankfully most new cars are fitted with Bluetooth activation to enable you to make or take calls through voice command or multi-function steering wheel controls for example; just make sure that your Bluetooth is always paired with your lease car when driving. 
New Drivers Could be Banned From Driving
Any driver caught breaking this law could face up to £1,000 fine and 6 points on their licence. 
As new drivers can only receive a maximum of 6 points in the first 2 years of driving, if they are caught breaking the law then they could have their driving licence completely revoked and will need to re-sit and pass both their theory and practical driving test again.
There are a few exceptions to driving whilst operating your mobile phone, these are:-
To make an emergency call to 999 or 112 and it's not practical or possible to stop safely
To make a contact-less payment at a drive-thru restaurant, when stationary
When parked safely 
When using the device to park remotely
There's a huge national campaign starting soon, so make sure that you don't get caught out, drive safely, protect yourself and others.
Going back to Loopholes
Most of us have smart watches right?   Some work from linking with the data from your phone, whilst others have the ability to make and take calls without having your mobile phone with you, especially useful to trail runners.
What I'm unsure about is your watch as this is not a hand-held device, but does have the ability to send and receive data.   It would absolutely distract you from driving if you were to read a message on your watch by text, messenger, WhatsApp, skype or any other messaging platform that you're logged into, but the new law doesn't include a watch?  I fear that they've not closed all of the loopholes.
Here's the link to the new driving rule changes, have a read and let me know what you think, but I think that they've closed one loophole whilst leaving another one wide open to be exploited.