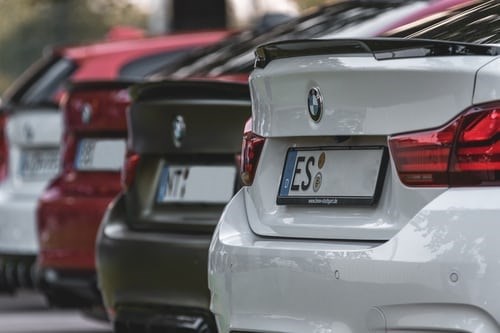 Best Car Lease Deals
The best car lease deals are always the most desirable that attract the most affordable monthly rental.  We always find that the most popular lease car tends to be an SUV or a performance derivative, unless it falls under the prestige category.  We've put together a comprehensive list of the top 5 most quoted for lease cars so far in 2022.
First in it's the Kia Sportage 1.6 CRDi ISG 2 5dr, with prices starting from just £176 inc. VAT based on 2 years and 5,000 miles, we can see why.
Next up we have the Cupra Ateca 2.0 TSI VZ1 5dr DSG 4Drive, since Cupra formed their own brand moving away from under the hub of Seat, they've gone from strength to strength.  I'm forecasting very good things for Cupra in the future, definitely a manufacturer to watch, with personal lease rates starting from £318 Inc. Vat over 2 years 5,000 miles, this SUV offers great value with performance and not only an semi-automatic transmission but also 4-wheel drive.
The Audi A6 Saloon 40 TFSI Sport 4dr S Tronic Tech Pack takes third place, not only a great executive saloon, but crammed with innovative design features and advanced technology, boasting an exceptional level of standard specification, a prestige motor can be yours to lease from only £366 Inc. Vat per month, based on an annual mileage of 5,000 miles and over 4 years.
Number 4 on the list is the VW Golf 2.0 TSI 320 R 4Motion 5dr DSG, as far back as I can remember this has always been one of our best cars to lease.  The Golf now onto the mark 8, is highly desired by all motoring enthusiasts, particularly those seeking performance.  The R, whilst shares the engine with the GTI is tuned to deliver more bhp and offers an exhilarating drive, with owners dashing to book some track time.  A firm favourite with our drivers, this performance hot hatch is available from as little as £333 Inc. Vat over 2 years based on 5,000 miles per annum.
Taking the final spot with number 5 is not only another performance hot hatch, but it also falls under the VAG banner, the Cupra Leon 2.0 TSI VZ1 5dr DSG.  Amazingly 4 out of the 5 most enquired about lease car this year have been German.  This nifty performer can be yours from £248 Inc. Vat per month, over a 2-year lease based on 5,000 miles per annum.
To keep up to date with our latest special offers, make sure you like our facebook page and subscribe to our newsletter.
Subscribe to our newsletter
Be the first to hear about our latest offers and hot car lease deals.